Teachers Are Change-Angels of Our Life
They build a foundation for our growth
We work for Teacher's Welfare and Empowerment
Join us in Upgrading their....
Knowledge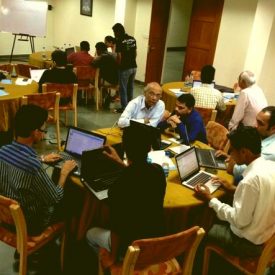 Our ongoing programmes include extended opportunities that offer continuous professional development of teachers in sync with the rapid transition to digitization.
Lifestyle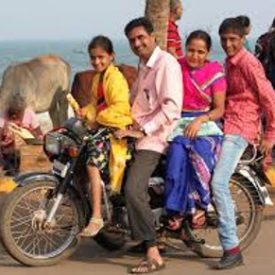 Our primary goals are centred around enhancing the socio-economic status of teachers by incorporating rewards, incentives and job stability for them to reap deserving rewards in their years ahead.
Livelihood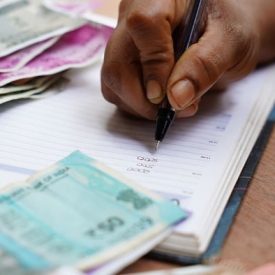 The monetary rewards of this noble profession are inadequate.  We are making all provisions to ensure that teachers are well compensated throughout the hierarchy.
Let's connect, share and grow on TCHR Talk App
TCHR TALK is an unique, uninterrupted platform for teachers, to connect with other teachers and build a community of teachers.
Come, share your stories, air your unbiased opinion, learn from fellow teachers. Welcome to this growing community.
"The true teachers are those who help us think for ourselves."
– Dr. Sarvepalli Radhakrishnan
Why S R Dalvi Foundation?
Dr. Sarvepalli Radhakrishnan, one of India's most revered teacher whose contribution to the Indian education system is unparalleled, believed that all teachers should be the best minds in the country.
The SRD (I) Foundation, a not-for-profit trust, established by Smt. Sita Ramachandra Dalvi and her husband is an gratitude to all teachers who play an important part in our formative years and even later.
After our family, teacher is the first person we get introduced to, whom our parents trust. After parents, it is teacher who holds our hand and takes efforts of planting the seed of knowledge in our mind. While parents help us to take our first steps, teachers guide us through twists and turns of coming years in our lives.
We truly believe that teaching is one of the noblest of all the professions. All teachers deserve same respect as any other professionals like doctors and CAs. After all, doctors and CAs are developed in schools and colleges, where their knowledge and education comes from the teachers.
We are living in era of knowledge economy where knowledge is power.
गुरु के बिना ज्ञान नहीं और ज्ञान के बिना जीवन है बेकार
Without teacher, there will be no knowledge and without knowledge there wont be life.
SR Dalvi (I) Foundation is setup with this underlying principle. We aim to bring much-deserved respect to teachers by elevating their social status and respectability at par with other respectful professions. The SRD (I) Foundation has taken upon its shoulders to ensure that teaching profession is looked up honourably and encourage knowledgeable people to take up this profession as first choice.
We strongly believe, education is the best and sustainable route to change India. And Teachers are the best change-angels who can influence, motivate and encourage the future generation.
Through our various initiatives, we plan to build a community of passionate teachers, equipping them with necessary tools and means that will enable them to cultivate a generation of highly motivated knowledge seekers and talented students.
Objectives of S R Dalvi (I) Foundation
Our vision is to establish teaching as noble profession and recognise teachers as valuable change-angels who play vital role in building character of gen next leading to nation building.
Our Mission is to build a community of passionate teachers, give them platform to share knowledge with their fellow members and build wider social circle of fellow teachers.
We aim to improve the social standing of teachers and also the prestige of their profession
We aim to give every teacher due recognition, reward them for their achievement and nurture sense of fulfilment
Star Teacher
Prof. Shifa Karim
rof. Shifa Karim is a core faculty at Tilak College of Arts, Commerce and Science, Vashi. She teaches Mass Media students of Mumbai University. She is academically specialised in Advertising, Journalism and Mass Communication subjects. Moving ahead of the regular textbook knowledge, her style of teaching is creative and involves lot of interaction with students. She has taught students of different age group, right from 1st standard to the under-graduates. Getting to know more about her, we asked her some questions.
Welfare Programs For Our Teachers
Digital Empowerment
We are establishing a network of digital learning resources that will provide a repository of the latest digital curriculum content to guide and enhance the skills of our teachers.
Utkarsh
Acknowledgment of teachers who work relentlessly and selflessly in the larger interests of the students.
TCHR Talk
'TCHR Talk', is an innovative App developed exclusively for the teacher community to interact and opine on subjects of education, share experiences, support learning, share their achievements and help improvise on curriculum.
Upjivika
We have formed meaningful partnerships and affiliates in the industry to bring economic opportunities to a teacher's family members as well. This helps supplement the earnings of the teacher's family, leading to better lifestyle and future.