Many people dream of owning their own house. But what to do if you don't have enough money to buy a house at the moment?
In that case, the alternative is a home loan. A home loan or home loan is a loan given by a bank or housing finance company for buying a house, building a house, and improving the house.
This loan also incurs interest and this loan can be repaid over a fixed period of time by paying installments of a specific amount every month. You can buy a house with this loan, but if the loan is not fully repaid, the house is pledged to the bank.
This whole process may seem complicated, but let us understand it in simple words.
Who Can Get a Home Loan?
You can apply alone while taking a home loan or you can apply along with a member of your family.
This means that the mother or father along with their son or unmarried daughter can be co-applicants for the loan. Husband and wife can apply for a home loan together. Two brothers can apply for a home loan together.
The advantage of taking a joint loan is that the income or salary of the co-applicant or co-applicant is also combined with that of the original applicant, increasing the loan amount you can get.
Stamp duty is also discounted if the co-applicant is a woman owner of the property, and some banks also offer special concessions on home loans to women.
How Much Home Loan Can You Get?
Banks in India generally assume that 50 percent of your gross income will cover your monthly loan repayments.
In short, the higher your salary or income, the higher your ability to make monthly payments and hence the higher the loan you can get.
You can estimate how much loan you can get, how long it will be, and how much the installment will be, with the help of an online home loan calculator.
There are such calculators on the websites of different banks. Choose a bank only after studying the loan schemes of the bank. Of course, before lending you any amount, banks check whether you have the ability to repay the loan. Also, they do complete verification of the house you want to buy.
One more thing should be noted here. When buying a home, you usually get a loan of 80 to 85 percent of its value with interest. You have to pay the remaining amount from your pocket, this is called downpayment. Also, you may have to pay additional amounts for things like stamp duty, registration, bank fees, and GST, while buying a house. If you consider all these, it will be easy for you to make financial planning.
What is EMI?
The amount you have to pay on a certain day every month while repaying the loan is called Equated Monthly Installment, or EMI. The EMI amount is also decided only when the bank gives you the loan. The principal amount you borrow is the principal and interest, both of which are paid through EMIs.
How to apply for a home loan?
There may be slight differences in the rules of each bank regarding granting home loans. But generally, the process starts with an application to the bank. In this application, you are expected to provide your personal information, based on which the bank estimates how much you qualify for the loan.
For that, some documents have to be submitted to the bank.
These include identity cards, address proof, age proof, PAN card, proof of educational or professional qualification, employment information, bank statements, income proof, and property information.
After receiving your application and all other information, the bank verifies it. For this, you have to meet the bank officials in person.
These officers decide whether you are eligible for a loan and if so, how much you can borrow.
For that, they can also visit the office where you work. Overall, they make sure that the information you provide is correct.
They also check that you don't have any other debt.
For this, your record i.e. CIBIL score with Credit Information Bureau India Limited is also looked at. All this process may take about three-four days.
How is a home loan approved?
If the bank is convinced that you can repay the loan, they approve your loan. If they have any doubts, they can impose certain conditions. A loan is given only if those conditions are met.
The next step is that the bank gives you a loan offer letter.
It contains all the information about how much loan you have been approved for, what interest rate will be charged for it, how long and how you can repay the loan, and whether the interest rate is fixed or floating.
You then have to give a written letter accepting this offer letter. Also, if there is any processing fee from the bank, it may have to be paid and GST may also be levied on it.
But recently some banks have started discounting this fee.
Why is a property inspected?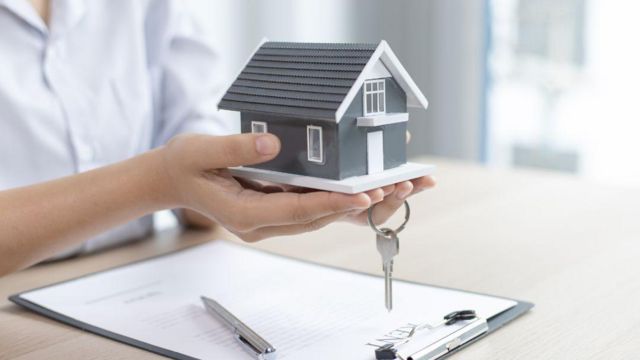 Before sanctioning the loan, the bank also verifies the documents about the house you are going to buy. The documents like the title deed, and NOC of the house have to be given to the bank, because your house will be a mortgage with the bank.
A legal check is also done to ensure that there is no dispute about the property.
If the house is under construction, its location, quality of construction, and when the house will be completed are taken into consideration.
If it is an old house, its maintenance, whether the house is dangerous or not, and whether any legal action is being taken against it, are considered.
Once all the documents are completed, you have to sign the loan agreement and the bank offers the loan amount as per the agreed terms i.e. in a lump sum or in installments.