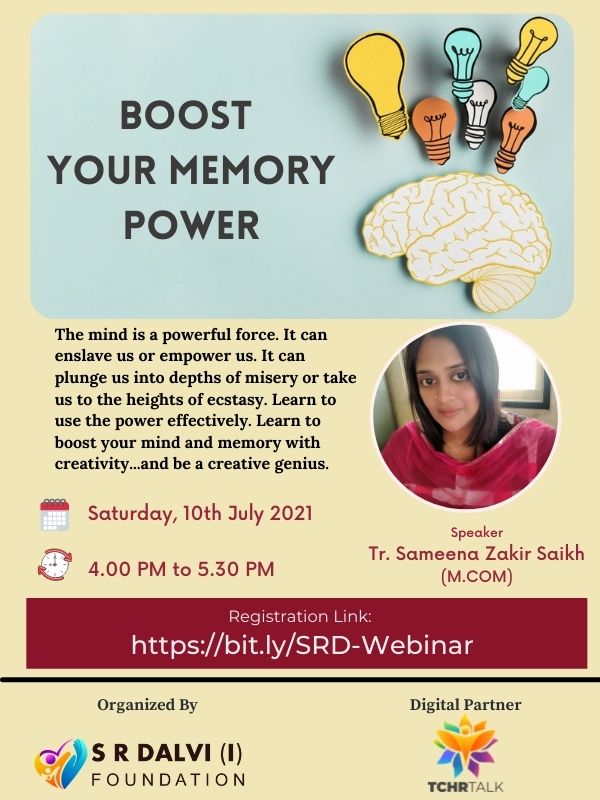 Boost your Memory Power
Boost Your Memory Power – Free Webinar
The mind is a powerful force. It can enslave us or empower us. It can plunge us into depths of misery or take us to the heights of ecstasy. Learn to use the power effectively. Learn to boost your mind and memory with creativity…and be a creative genius.
For whom: All Teachers
When: Saturday, 10th July 2021
Time: 4:00 pm to 5:30 pm
Speaker :
Tr. Sameena Zakir Saikh (M.Com)
Webinar organized by S R Dalvi (I) Foundation which works for teacher's welfare.
Watch this event here