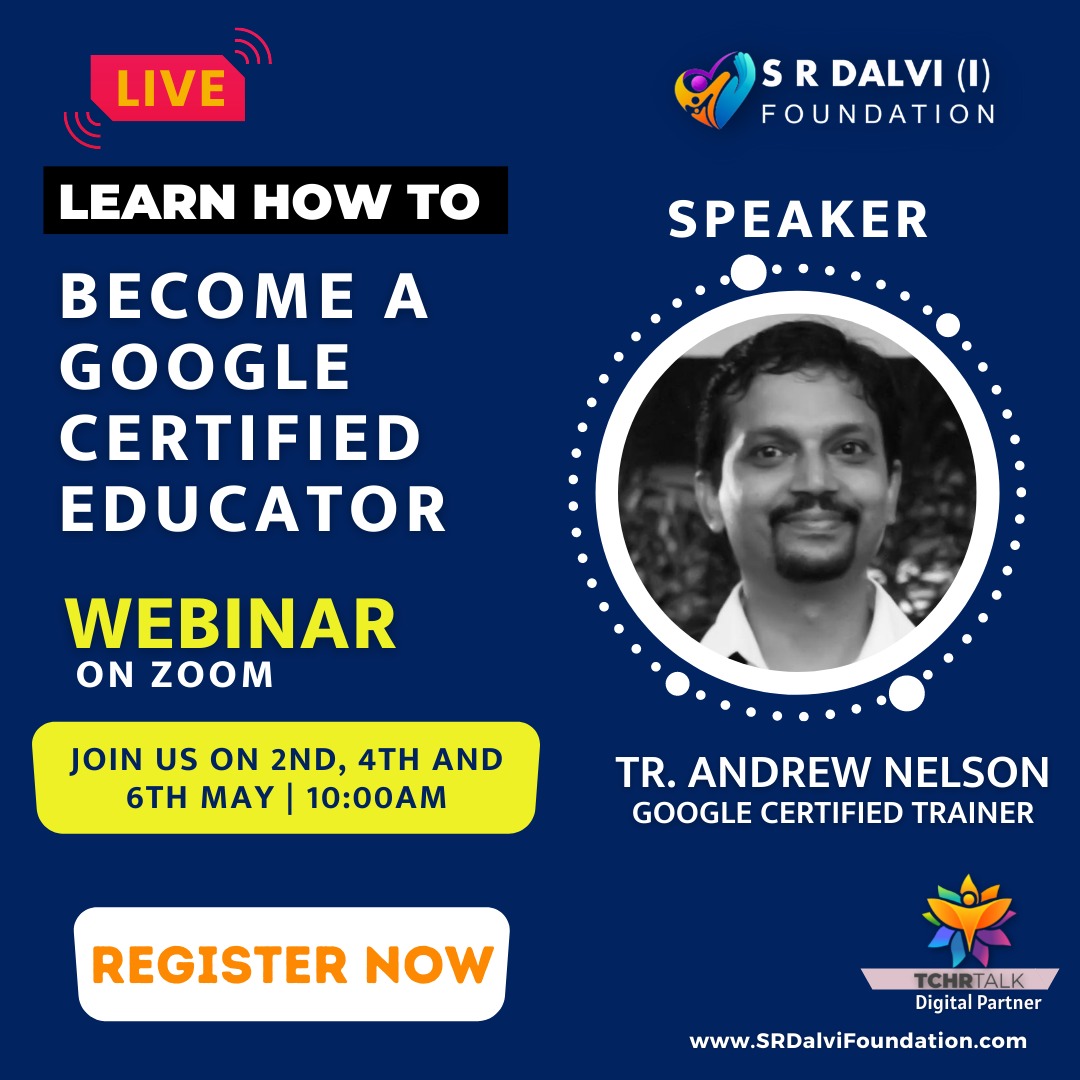 Google crash course 2022- Webinar By Tr. Andrew Nelson
Become a Google Certified Educator today! Join our course that will help you prepare for the Google Certified Educator Level 1 exam. From sessions by a Google Certified Trainer to sharing of resources and tips and updates on the exam we've got you covered.
Join us on 2nd, 4th and 6th May at 10.00 am.
Register