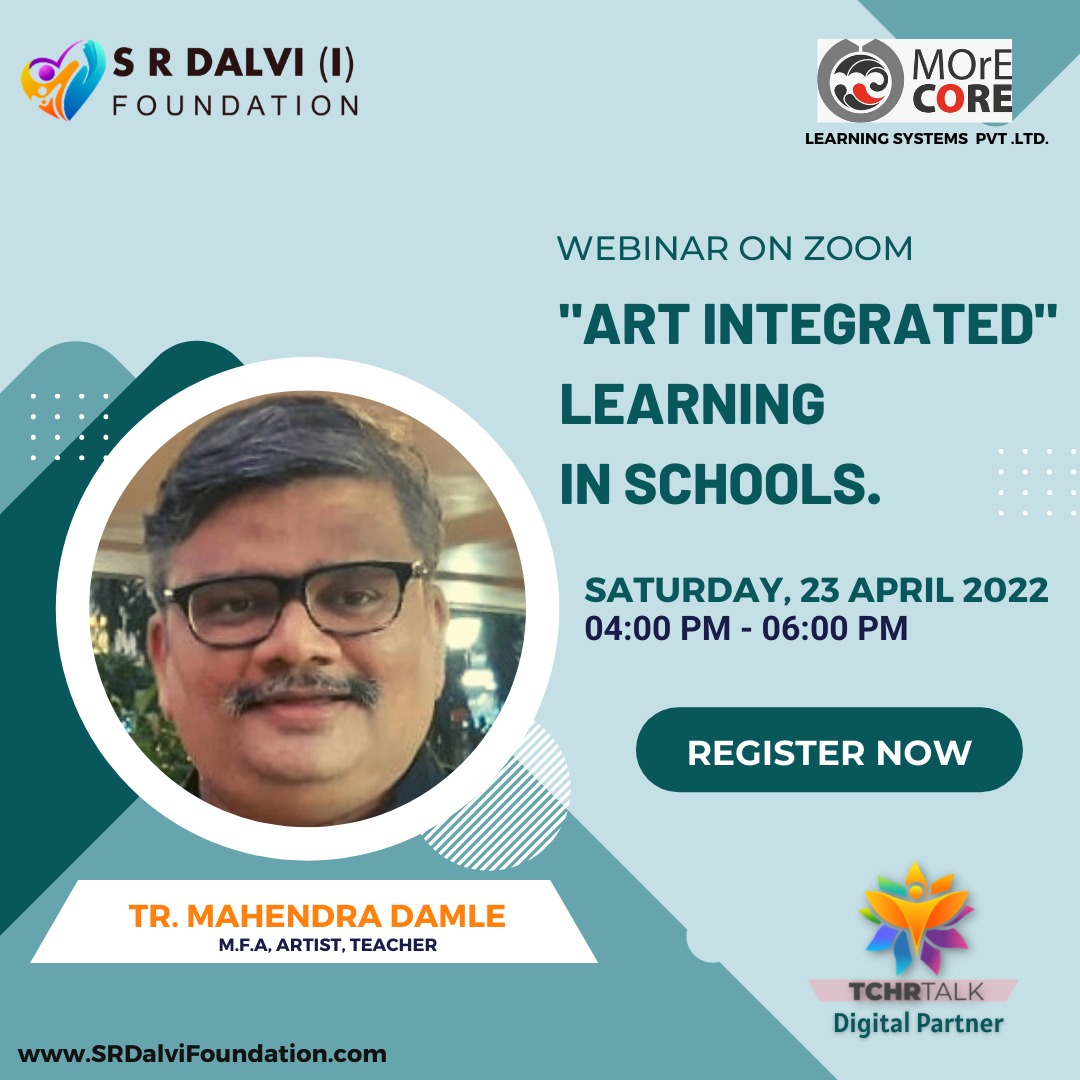 Art Integration – Webinar by Tr. Mahendra Damle
Mahendra .M. Damle, has completed M.F.A (Masters in Paining) from Mumbai University. Studied drawing and painting from Sir. J. J School of arts.
He has been involved in the field of teaching since 1994 in various institutes and universities. He has been teaching in the field of Fine arts (painting/sculpture/textile design/interior design) Animation, dramatics, fashion design and furniture design, Architecture, Applied arts, film making.
He has been teaching the subjects, Indian & western aesthetics, History of art (painting/sculpture/textile/furniture/architecture/costume)
Art-drawing/drawing for animation/basic design, architectural rendering, morphology.
He has also written extensively on art and presented talks and presented papers in various seminars. He has also conducted many workshops on art and its theoretical and practical aspects. He has contributed a module on 'art thinking', in the course 'sensible thinking for the modern world, course in general semantics'
He has also created a program called 'art and design foundation' for K12 environment.
Currently he is heading the Academy of fine arts and craft, at Rachana Sansad, Prabhadevi Mumbai
Register