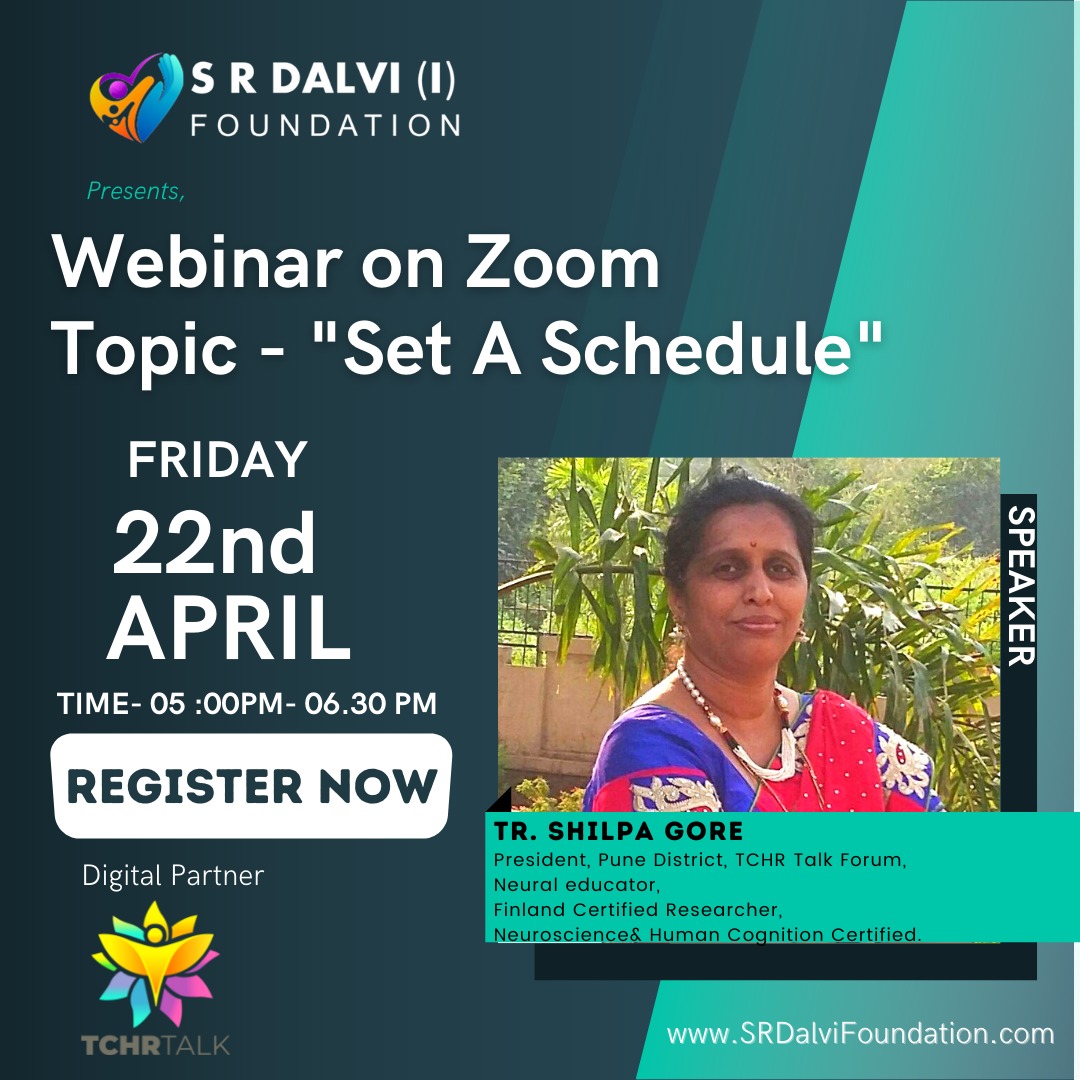 "Set A Schedule" – Webinar by Tr. Shilpa Gore
Shilpa Gore Pune President
TCHR Talk Forum Neural Educator Finland certified Researcher
22 April 2022
Set a schedule
 Achieve a good work-life balance.
 The key is not to prioritize what's on your schedule, but to schedule your priorities.
 "No" is not a dirty word. Turn down requests, if saying yes means you won't get other things done.
 Why and How to write task, both personal and professional, you want to accomplish!
Register