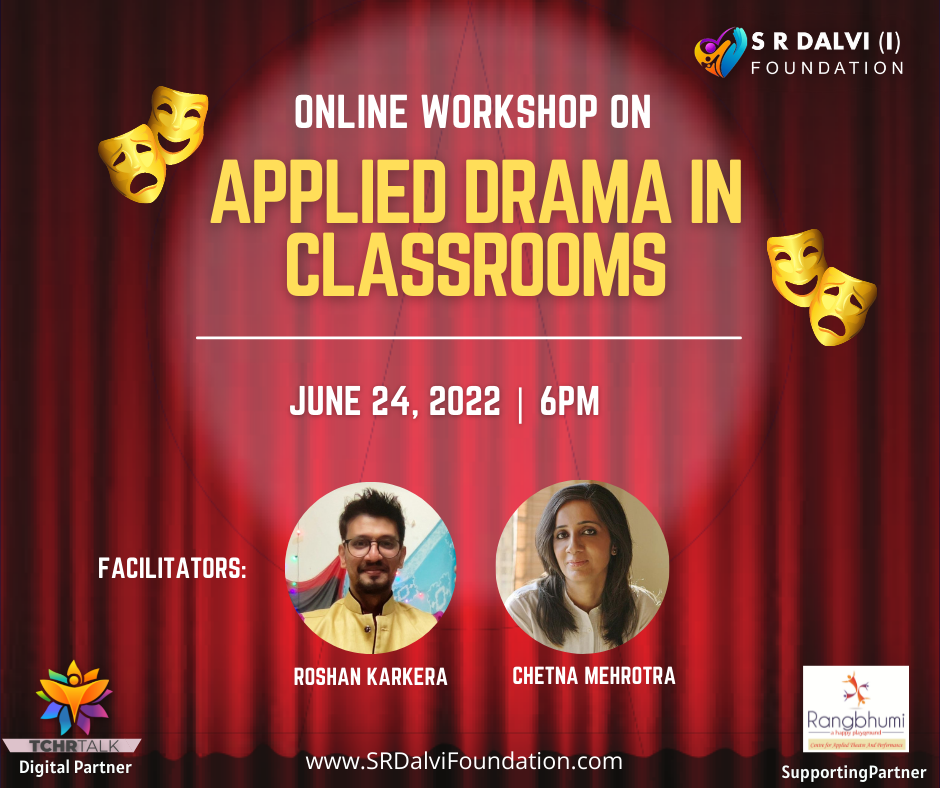 Workshop on Applied Drama in Classrooms
What is Applied Drama?
Applied Drama is a process that uses interactive theatre/drama practices to aid the educational process. As teachers, we are constantly searching for effective strategies to motivate and enhance our students' learning experiences.
The use of drama as an effective and valuable teaching strategy is becoming increasingly common in educational contexts, especially with the NEP 2020 policies of arts integrated learning.
What will the teachers learn?
1. Develop greater awareness of the role and impact of a Theatre-in-Education practitioner
2. Understand the creative potential of drama-based pedagogy
3. Learn the Skills to help create meaningful and imaginative learning experiences for students with drama
4. Learn Applied Drama Conventions as Critical Pedagogy module to allow more time for participants to delve deeper into the content
Register