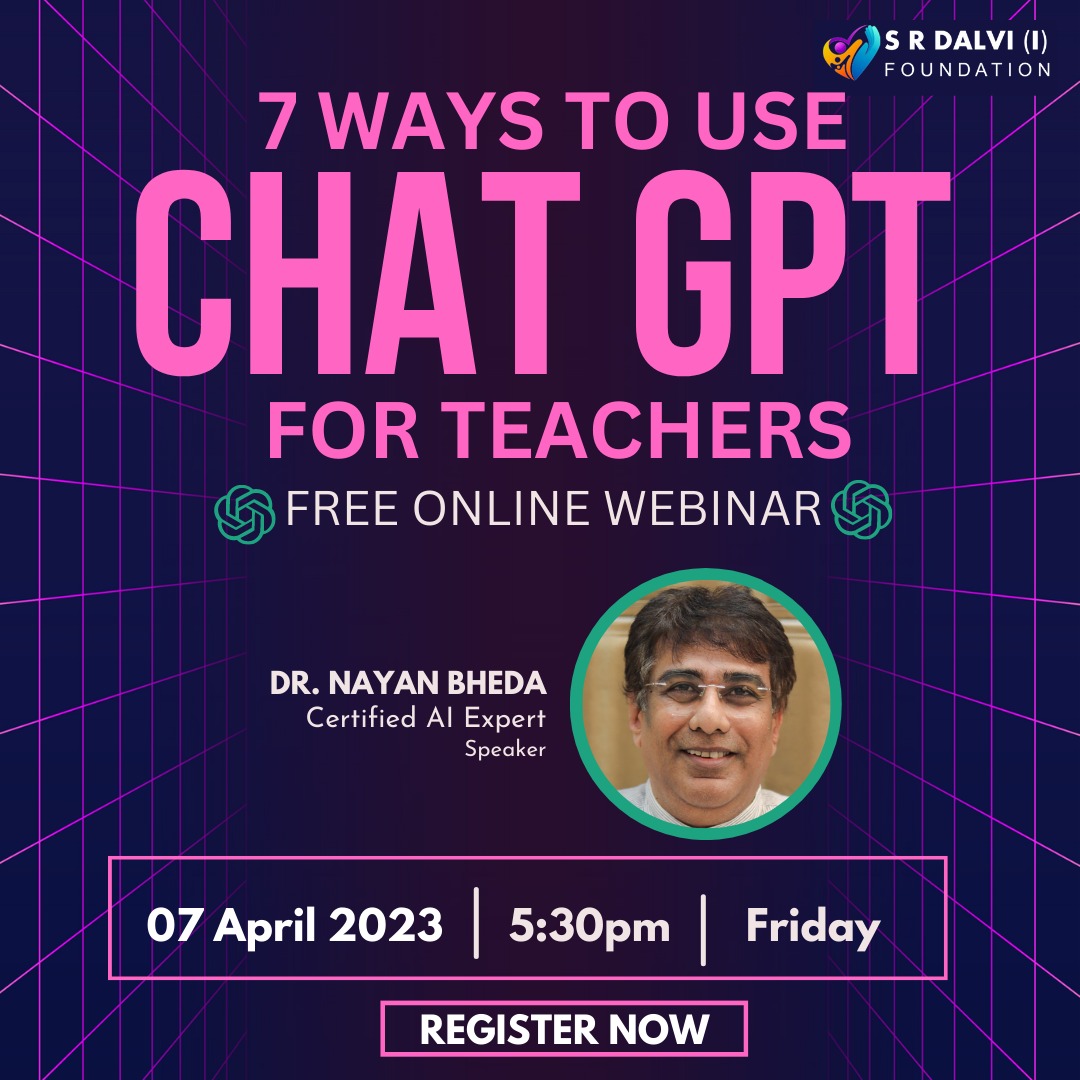 7 Ways to Use Chat GPT for Teachers
S R Dalvi (I) Foundation is organizing a Online Webinar for you all on Friday, April 7, 2023, at 5.30 PM on the important topic 'Chat gpt'.
In this online webinar
How to use ChatGPT? And
How will teachers use it in teaching?
Various benefits of ChatGPT for students include these topics.
Dr. Nayan Bheda is a certified expert in AI and has special expertise in making concepts easy to understand and teaching in a simple manner.
S R Dalvi (I) Foundation
85914 37142